Cupertino High School
Class Of 1989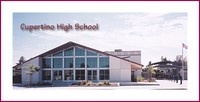 possible reunion dates
Hello Everyone!!
We are looking forward to seeing all of you at our 30th reunion!!
A few of us are trying to get things for the reunion squared away... Right now we don't have anything set in stone and we are working on getting less vague info to you soon. 😃
Just putting the feelers out and it looks like we have some tentative date options in the beginning weekends of June 2019.
There is a poll added to see what the possible turnout will be... If you could let us know your availability by choosing dates, it would be very much appreciated!
Please note that these dates are tentative as we are waiting to see what kind of availability the possible venues might have.
You must be a member to submit this survey. If you are a member please log in first. You can't submit this form until you've logged in.
1)
Does June 1-2 work for you?

Yes No
2)
Does June 8-9 work for you?

Yes No