Cupertino High School
Class Of 1989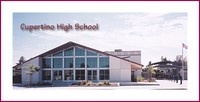 ANNOUNCEMENTS
We can still use your support in finding missing classmates.
Please look at the missing classmate list and see if you have contact information for anyone listed. Please direct them to our Class of 1989 website so they can sign up and receive all reunion information. The site address is below:
Hi Everyone
This site will be active until at least the year 2018... and will give the next chairperson the ability to locate people and plan the next reunion... woo hoo!
Not only will that will give us plenty of time to locate missing classmates for the 30th reunion, it will give us a way to keep us in touch with all the classmates from now until, well..... we either forget to renew it or we don't collect enough money to renew it.
Keep checking back for updates and just to say hi! Who knows, we might even feel the need to get together just to party it up, although on a much smaller scale, since we had so much fun!!!
Thanks again all and hope to see you soon!!
Much Love,
Felicia